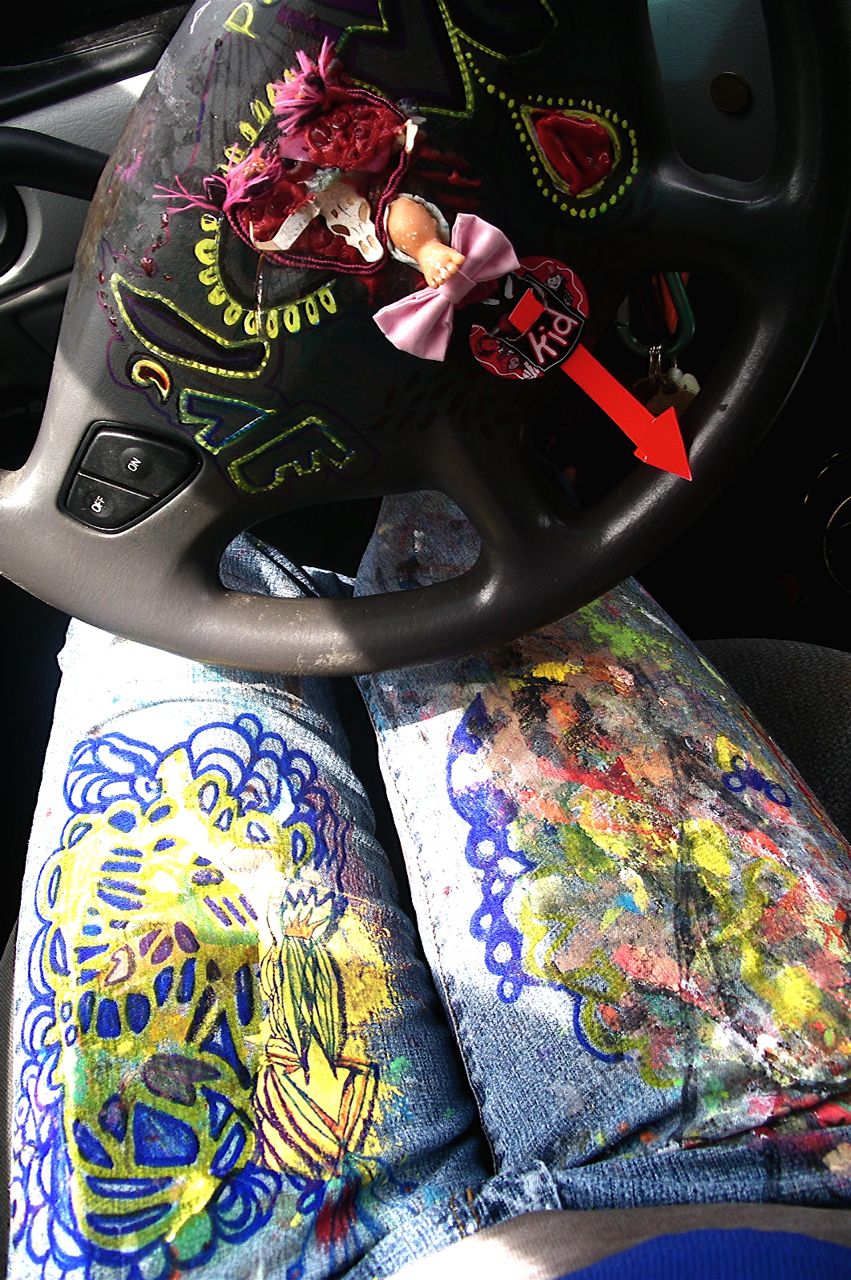 Steering Whee!/ Gum, marker, found objects.  This happens at stop lights.
Go Back to When You Could See the Shape of Things/   My studio floor on Illinoise Avenue was the same as the kitchen floor I grew up with, in which i used to find bears and faces during dinner.  I remember when not everything was already named. . .
Leglove/ Marker, legs. This happens during long road trips.